Bliss® Spa Boston
Treat yourself to a day of relaxation here at the hotel. Our award-winning Bliss Spa Boston features 5,800 square feet of tension-fighting facilities, including a luxe nail lounge equipped with iPads, comfortable private lounges, rhythm and blues tones and a legendary brownie bar. From stress-melting pedicures to relaxing body treatments, you'll find the perfect pampering in a bright, modern space.
LOCATION: 100 Stuart Street, Mezzanine Level, Boston MA 02116
HOURS: 9:00AM - 9:00PM every day.
PHONE: 617 261 8747
PARKING: Validated valet parking with any service for up to three hours available for $22.


Click here to see what guests are saying.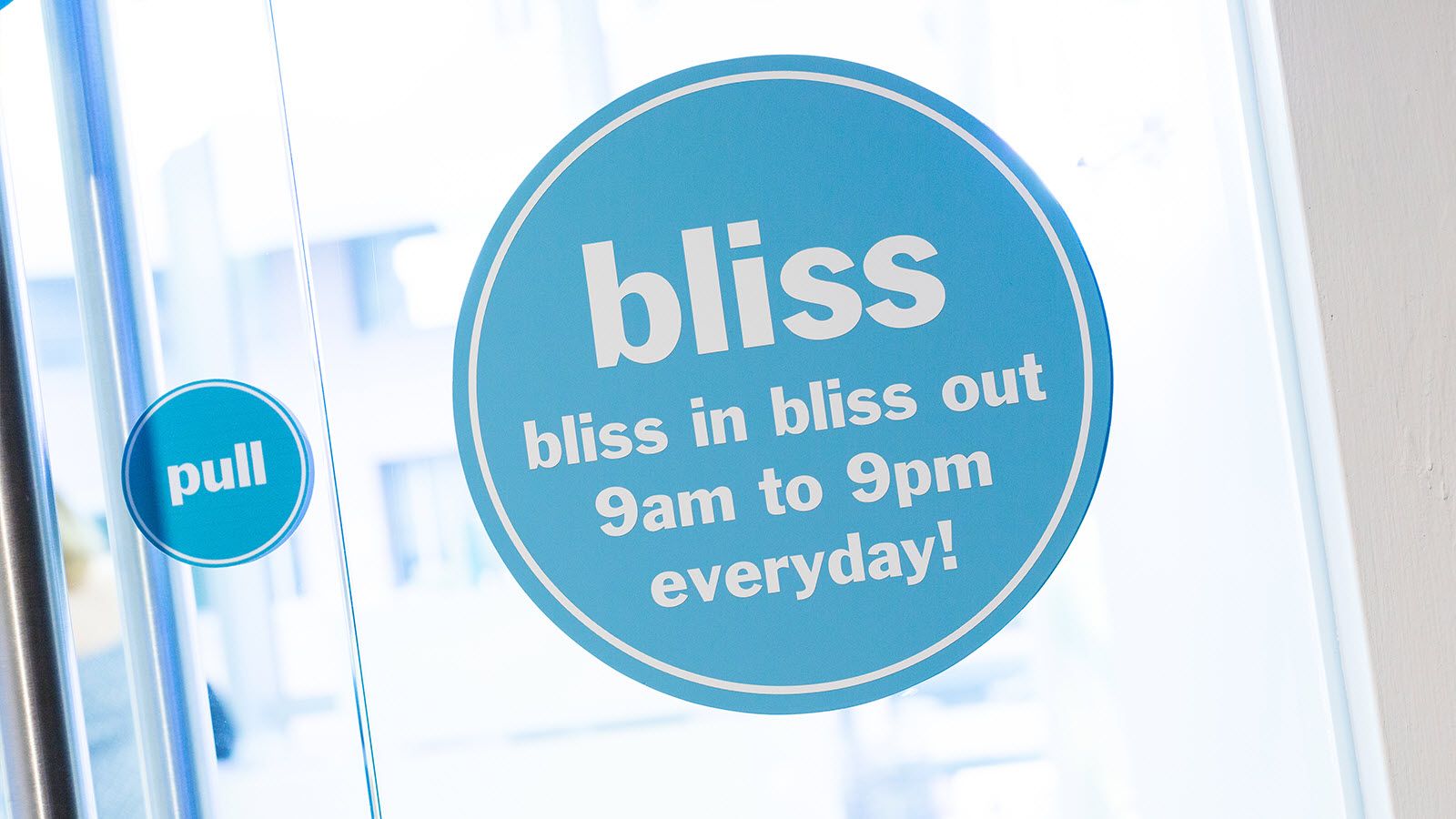 SERVICES
From bold manicures and pedicures to relaxing body treatments, Bliss Spa Boston offers a variety of services for your indulgence. Signature Bliss treatments include:
Triple Oxygen Facial - most popular all-around complexion reviver
Blissage75 - a tension-taming massage that targets your most troubled muscles
The Hot Milk and Almond Pedicure - takes feet to the pinnacle of pedicuring
Brazilian Bikini Wax - quite frankly, the most painless on the planet
View the full Bliss Spa Boston treatment menu.
View the full Bliss Spa Boston treatment menu.
Special Events
Get ready for your big day with our hotel spa and salon. Bliss Spa Boston offers full-service treatments for pampering your entire wedding party. Learn more about our spa's wedding packages.
Bliss Spa Boston is also available for in-spa special events and massage breaks for your on-site meetings. Throwing customized corporate de-stressing sessions is 'blissness' as usual.
BOSTON MAGAZINE
Best Massage, Relaxation - 2015
Best Pedicure - 2014, 2011
Best Waxing - 2013, 2016
IMPROPER BOSTONIAN
Best Waxing - 2015, 2011
Best Massage - 2014
DIG BOSTON
Best Bikini Wax - 2014